There can be no doubt that it is time to take a stand, yet the first step in any campaign is often the most difficult. Thankfully, there are plenty of resources available to help you start a divestment movement on your campus. In the following we share materials and links we have found to be most useful.
Dozens of US institutions and thousands of faculty and staff have already joined a global movement. Whether we integrate the issue of divestment in our curricula or work with campus organizations to divest all fossil fuel holdings from our institution's portfolios, every step we take, every resolution we pass, and every commitment we make will bring us closer to attaining our goal: to reinvest in economically and ecologically responsible resources and to protect our communities and planet from the undeniable consequences of global warming.
---

General Guides for Your Divestment Campaign.
350.org Resources to Help You Organize Against the Climate Crisis
Divestment Resources from Cornell Faculty
Go Fossil Free: Start a Campaign to Divest From Fossil Fuels Now
Webinars offered by the Divest-Ed Campaign of the Better Future Project
---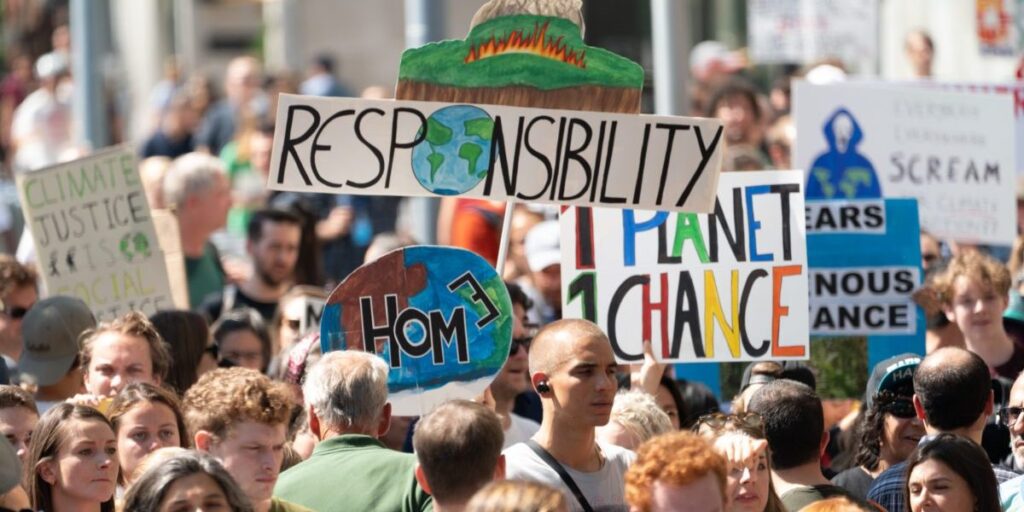 ---

Studies on Divestment.
Aperio Group: "Do the Investment Math – Building a Carbon-Free Portfolio"
Fossil Free: "Resilient Portfolios and Fossil-Free Pensions"
Impax Asset Management: "Beyond Fossil Fuels – The Investment Case for Fossil Fuel Divestment"
Oxford University Study on "Stranded Assets" and the fossil fuel divestment campaign
The Financial Case for Fossil Fuel Divestment
---
---

Divestment and Climate Change in the Media Over the Years.
Bill Moyers: Bill McKibben on Divesting from Fossil Fuels
Clean Energy Pioneers Earn Double The Returns Of Fossil Fuel Firms
Intergovernmental Panel on Climate Change (IPCC) leaves no doubt about our climate crisis.
John Oliver: A Comedian's Look at the Global Climate Change Debate
Mother Earth News: Students Protests for Fossil Fuel Divestment at over 180 Campuses
TIAA Divest – Divest From Climate Destruction
World Bank Stops Financing Fossil Fuel Projects
Why We Said Goodbye to Fossil Fuel Investments, Pitzer College, Claremont, CA
---